They gossip, they sneer and they envy. They are the… Ladies in Black
Ladies in Black, with book by Carolyn Burns, is a new musical that features more than 20 new songs by Tim Finn. It's a young girl's coming-of-age story set in the late 1950s in an Australian city that is also emerging from a period of adolescence. Just as the city is beginning to grow up, so too is the Cinderella of our story – Lisa, a nice bookish school student who takes a job at Sydney's most prestigious department store during the hectic Christmas sales period. One summer that delivers Lisa a lifetime's fulfilment of hopes and dreams.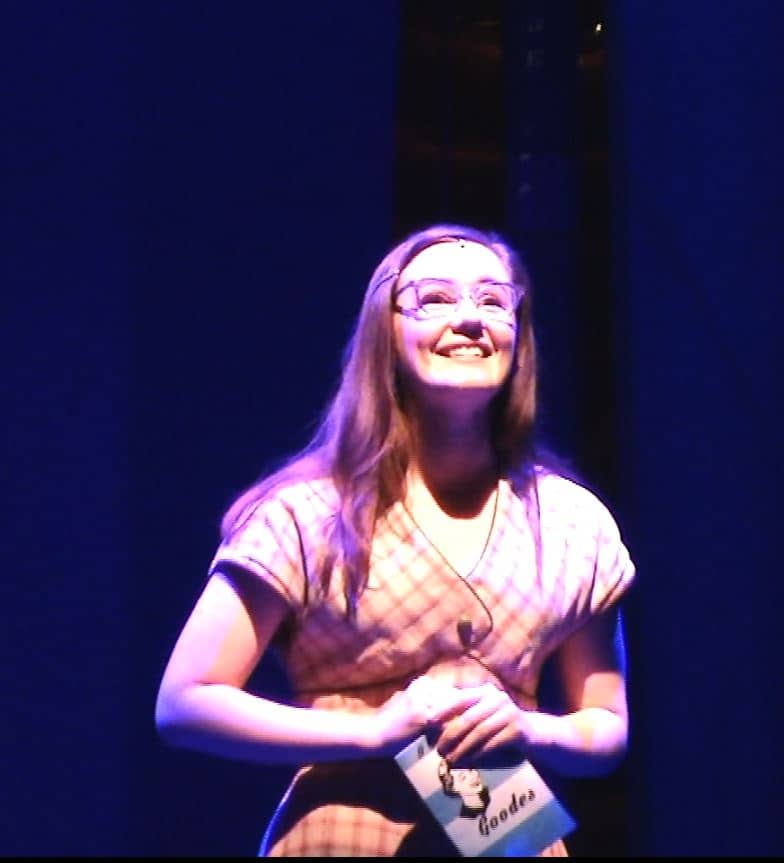 Lisa is introduced to a whole new world of style and sensuality as she befriends the Ladies in Black, characters who are considerably more brash and colourful than the show title suggests. She quickly becomes entangled in the ladies' lives. There's the unlucky-in-love Fay (Naomi Price), 29 and still single, forlorn and battle-scarred from dating 'Aussie barbarians'. She is fearful of being left on the shelf. Fay's racial prejudices get knocked off the hanger when she falls big-time for dashing Hungarian lothario Rudi – a knock-out turn by song-and-dance man Bobby Fox who croons like Robbie Williams, shuffles and twirls like Fred Astaire as he declares his desire to settle down with A Nice Australian Girl.
Sarah Morrison delivers just the right balance of wide-eyed innocence and worldliness with her portrayal of school-leaver Lisa. Lucy Maunder is impressive as the beautiful Patty, strong in stature but browbeaten; her suffering truly heartbreaking when she is abandoned by selfish husband Frank (Andrew Broadbent).
The irony of Ladies in Black is that the seemingly fulfilled female staff members who exude elegance, wit and charm as they strut and sashay about the prestigious frocks department actually lead private lives that are devoid of any interests or culture. They are heartbroken, lonely, abandoned, searching for true love while maintaining a mundane urban existence. They are all subservient to men because that is the natural order of things. The exceptions are Lisa who takes a stand regarding her identity and her right to a tertiary education. She finds an ally in Magda (Christen O'Leary with wonderful accent) the exotic 'Model Gowns' manager. Magda is sophisticated, convivial, interesting and truly happy. She is sexy, self-confidant and in a loving relationship with Stefan (Greg Stone who also plays Lisa's father). Magda and Stefan host magnificent parties – champagne not beer. They weave their spells on Lisa; subtly introducing her to the world of style and sensuality, nourishing her passion for great literature and offering her acceptance and a glimpse of the domestic harmony she never finds at home.
This is a top calibre cast, all the performances are first class and there's a delightful playfulness in the way director Simon Phillips handles issues such as xenophobia and sexism without trivializing them. He ensures there is continual flowing movement from one scene to the next. Majestic mirrored pedestals on a combination of revolves waltz into position to create the elegant ladies' frocks sales floor. The simple towering set design of deep blues and turquoise hemmed by long silken drapes oozes elegance.
The top of the second act is marked by a moment of brilliant stage and lighting precision when a dream sequence depicting a climactic moment from Tolstoy's Anna Karenina transforms, in the blink of an eye, back to 1960's urban reality.
What impresses most however is Tim Finn's theatrical sensibility. The former Split Enz and Crowded House songwriter extraordinaire has created some musical gems for Ladies in Black. There's a wonderful, rapid-fire patter from the ensemble that perfectly conveys the frantic pace of a busy department store and Got it at Goodes is a radio jingle that even David Jones would be proud of – very catchy (and bouncing around inside this reviewer's head for days). He's a Bastard takes place during an afternoon tea with Patty and immediate family clinking tea cups as they bemoan the treachery of men – it had the audience in hysterics.
Ladies in Black has stylishness written all over it and succeeds on so many levels. It makes you laugh, it makes you cry. Tim Finn is an important new voice of Australasian musical theatre.
Book by Carolyn Burns
Music and lyrics by Tim Finn
Additional lyrics written by Simon Phillips and Carolyn Burns
Based on Madeleine St John's novel, The Women in Black
Featuring: Andrew Broadbent, Kate Cole, Carita Farrer Spencer, Bobby Fox, Lucy Maunder, Kathryn McIntyre, Sarah Morrison, Christen O'Leary, Naomi Price, Deidre Rubenstein and Greg Stone.
This project is supported by the Queensland Government through Arts Queensland